Registered User
Join Date: Jan 2013
Posts: 9
Re: Wife of 11 years cheated on me
---
First of all, sorry about what has happened. The same happened to me, wife of 11 years has been having an emotional affair - I was devastated but she is still staying with me despite me having to deal with the pain. I want out of the marriage but the kids are the ones who will suffer so I am allowing 6 months to decide finally what is important. There are 3 things that have helped me, courtesy of this forum:
1. You have to expose it to friends and family. Anything that remains covered only gets worse.
2. You need to remain firm and assertive - it is easy to spiral down emotionally and make unpleasant decisions. The choice to reconcile is yours but you have to be firm and assertive about what needs to change going forward. One of the things to demand is for a no-contact with the lover. It will help to define what social boundaries exist: In increasing order they are: Marriage (only 2 people inside), Personal/Family (kids and immediate family), Social (friends etc) and then Public (acquaintances).
3. Make a 180 degree turn - begin to do things you have always wanted to do but never did. Go to the gym... get your life back again.
It will not be easy but this will be the beginning of another season for you and your kids. Make it a better season.
I wish you well.
Re: Wife of 11 years cheated on me
---
zombie thread
---
To view links or images in signatures your post count must be 0 or greater. You currently have 0 posts.
To view links or images in signatures your post count must be 0 or greater. You currently have 0 posts.
To view links or images in signatures your post count must be 0 or greater. You currently have 0 posts.
Registered User
Join Date: Mar 2012
Posts: 25
Re: Wife of 11 years cheated on me
---
Stories of my death have been greatly exaggerated...

Thanks Chap for the bump and the reminder to come back here and give back in a sense. Its been a long, but fruitful several months since my last post. While I may still dwell in dark places from time to time, mainly still asking myself why / how, they are far less frequent and my life has started to turn around.

Thanks to the kick in the balls from the material and help from you all here, as well as about a half dozen books on surviving infidelity, I finally picked myself up and dusted myself off and had revelation after revelation about what is most important in my life.

I filed for divorce and it was made official in September 2012. We did a collaborative after mediation and i ended up buying her out of our marital residence. 50/50 joint custody of the kids, and a settlement that made things manageable for me to support myself and my wonderful children. I will freely admit that my greatest trepidation in all of this was the well being of my children and feeling like shattering their illusion of family and of unity. But God has a curious way and over these last many months Ive learned to embrace my opportunity to be an even BETTER father than I was capable of; free from the lies, the stomach-churning months of anguish living with someone who didnt respect me, lied to my face and ultimately showed no accountability in tearing my family. Freed from feelings of inadequacy, and finally able to be that SINGLE PARENT that I truly had been all these past years in our less than ideal marriage.

I will always harbor resentment, at least after a year thats how I still feel. I will always be pained by the brutal truth and I will always feel the lip-biting angst when I take the high road around her for the benefit of my children. I have so much love in my heart for my kids, I try to find ways and ask God regularly for the faith strength and ability to forgive, one day. But that is very hard and i struggle with it constantly

My ex is out on her own. Shes had a string of 'significant others' since her father put her up in an apartment. I battled regularly with her to keep her disgusting partners away from my kids prior to our official D. But that too was a battle I had to resign myself to. I gave up driving by her apt to see which man she was with, gave up on catching her in lies, and stopped driving down her street altogether. I credit a very dear friend for being there for me every step of the way, and keeping me focused. I began working out daily 2 months after our separation. I began eating and treating myself well. I began to focus on being around for my kids, and being around for the second half of my LIFE and making it the best part yet.

When I am without my kids, in this big house, I sometimes cry uncontrollably. Its difficult, really difficult, even a year later to come to terms with this new life I am in. To watch someone (ex) who is so consumed with herself and so very unfettered with being a mother, and finding that I am the complete opposite....it brings home a lot of realizations and forces me to face truths about the fact that what I had wasnt a marriage. It wasnt a lost cause, but there werent two people trying to fix it.

At the end of the day, she is happy. Shes out of the apt and into her own place that her father helped her buy. Its great for the kids in a great neighborhood, and its close. I see my kids 3-4 days a week and we have an agreeable schedule for custody. I work all the time at making sure the kids are understanding of the situation, and I am there for them if they ever get sad or wonder why things are the way they are. She still does tons of sh*t to piss me off, but its mainly the selfish cr*p that makes me the most ticked off - trips with her BF du jour, skydiving, and all kinds of bucket list things that reek and scream midlife crisis. But it is what it is. I want to be healthy and happy so I focus elsewhere.

I met a woman a few months into my separation and she and I shared a lot of great times. We were in similar situations and we helped each other out quite a bit emotionally. I chose to never bring her around my children. Something I wish she would have chosen to do with her 4-5 studs shes been with the last year.

im just not ready. i need more work on me. but I will get there. in some strange way, the fact that i stand on a higher moral ground is a mild comfort, but its never really ever enough. but my faith is something that ive come back to. its something ive prayed for and am working at, i hope i get there. I really think that forgiveness would free me of so much of what i keep inside me. i just dont know how or when I ever will.

Nothing ever became of OM. OW, as expected, buried head in sand and they live a happy life I guess. Ive seen them around town a few times and thats where my faith really is tested, but again - im taking a high road if its there to take. I know now the extent of my ex's infidelity. It was divulged by her father to me, over time. He told me she was in love with another man "years ago" (read: during our marriage, but years ago) but she let him go after much emotional struggle. Finding this out hurt deeply, of course. I was gutted. But over time it made the most recent transgressions somehow easier to swallow - in that it solidified that I was a fool, and not meant to be married to someone that didnt respect me. Was she a serial cheater? I dont know. Back then, I dont even remember us having issues. But maybe she would say that in and of itself shows how clueless I was. I just hate the fact that I trusted her and she violated it, shredded it, and didnt even cry a single tear. I dont even think i know her or knew her. But when I see her now (and its funny, I read a thread online entitled "when you see your ex, is it me or do you feel like who the F is this person?") - I really feel like she is an alien. But that might just be all the collagen, botox and new ink.

Really not my style anyway.

Cheers everyone and thanks (felt good coming back here)
Re: Wife of 11 years cheated on me
---
MatrixD

Wow man you are all grown up!

I am glad you are better or at least in a better place than you were last year.

Your ex is toxic my man. Beware of the day she wakes up and truly realizes what she did. It will not happen for awhile.

Probably after the 20th boyfriend. Or when she is lying in her hospital bed and wonders why her kids are not there holding her hand.

You will see.....

But I truly hope you find happiness.

And do not think for a moment her Dad does not realize what a loser his daughter really is. Sadly, he will always be there to clean up her messes or support her horrible decisions.

Be well.

HM64
Member
Join Date: Jan 2016
Location: Southern USA, but longtime NYC boy prior to our move.
Posts: 690
Re: Wife of 11 years cheated on me
---
Whenever a cheating wife is caught she first seeks to minimize what they did. She knows that telling you about the great sex and oral is not going to make things better so she tells as little as she can. She therefore continues to lie and deceive you. Their next strategy is to shift all or part of the blame to you. You are not the only guy who wants to go to counselling but his wife does not. To tell the truth, people often go to counselling too late. You cannot erase the hurt and the events that happened. No matter what, you will forever be suspicious of her and she will grow to resent it. It takes a very long time to regain trust from someone who sounds like she does not love you and is using depression and anything else she can think of to deflect blame. I am suffering from depression but not having affairs. Why would messing up my marriage make me feel better? Just excuses.

No sex for 3 years is a long time. I would have been out of the marriage after 6 months of no sex. My wife knows that I can and will find other women to have sex with if she no longer wants it. I am not about to let my wife walk all over me. I would have taken action after the first phone call and not waited. I would not need positive proof of cheating because whether she is or not, her actions are having the same effect on me as if she was cheating so the net result is the same; distrust and anger. I refuse to live with a woman who I cannot trust. If you staid together your wife is going to have to deal with you bringing her cheating up a lot, especially when you argue. It is not going to be a good marriage. It is not like you went from a great marriage to cheating overnight. Your marriage was effectively over a few years ago but you refused to bury it.

Women also become addicted to their lovers. Even if they know the serious consequences if they get caught, they cannot help themselves and will continue the affair but be more carefully the next time. I had an affair with a married women who never wore a wedding ring and never told me she was married until her husband caught us having sex in a car. She promised him that she would not do it again and the very next day she called me up asking me to meet her in a motel for sex. I asked about her husband and she said not to worry about him because it was obvious that he did not want a divorce.

It is your life and no one can really tell you what to do because we are not affected by your decision. It sure sounds that counselling will simply be a speed bump on the road for divorce as it is for many people. Just read all the post here. I never knew anyone who was helped by marriage counselling despite the statistics they spew. Those statistics are only measured over a year and if the couple splits earlier, they have no way of knowing it. It is just delaying the inevitable and will drain your bank account. Adults do not change. Good luck.
---
Many prefer to drown in a pool of their own morality rather than seek the safety of a different morality.
Re: Wife of 11 years cheated on me
---
Kitten says "Destroy all Zombies. It's the way they would have wanted to go."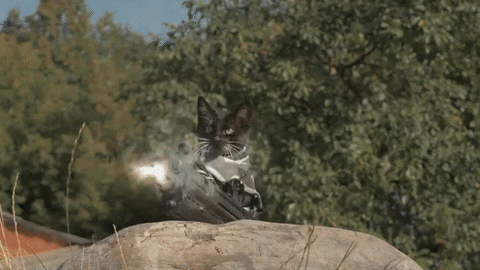 Or in the words of Kitty
https://www.freesound.org/people/Ele...sounds/133869/
Closing down Zombie Thread.
---

To view links or images in signatures your post count must be 0 or greater. You currently have 0 posts.


To view links or images in signatures your post count must be 0 or greater. You currently have 0 posts.
(Be afraid UK cheaters! CheaterVille has come to the UK!
Posting Rules

You may post new threads

You may post replies

You may not post attachments

You may not edit your posts

---

HTML code is Off

---