Re: How long were you apart before reconciling?
---
First time, 3.5 months, he didn't say we were going to separate but left right after I gave birth. He he came back because his parents house was no longer available as they returned from a long trip overseas and we couldn't afford to run two houses. Very functional, kids very young, me very tired, so went along with it. If I had been on TAM I may have done things very differently. But you live and learn.
Second time, 6 weeks or so. He begged to come back, said he was changing, doing all he could to change, IC, MC AA etc. He said he wanted to make it work. I didn't believe him per se but do see he is trying for the most part, but there is alot of work to be done and maybe we will get there.
Re: How long were you apart before reconciling?
---
@
LoveBuggsMama
, this thread is from 2012.
I would encourage you to start your own thread and tell your story in detail in order to get the most help from this place. I'm sorry for the situation you are in.
Posted via Mobile Device
---
"Our ability to feel joy is directly related to how much pain we are willing to feel." - Mavash.

"The truth is, everyone is going to hurt you. You just got to find the ones worth suffering for." - Bob Marley
Member
Join Date: Jun 2016
Posts: 81
Re: How long were you apart before reconciling?
---
We were separated for a few months. The problem was she never actually fully let me go.

Reconciliation has been a about four weeks now and after all that has happened we actually feel and seem stronger than ever now.

The difference I made was to stay calm, listen and then talk about the problems that caused our separation and then listened to how she felt through it all and reassured her that we were going to come out of this stronger and wiser from both our mistakes. And she mirrored my behaviour.
Member
Join Date: Jun 2016
Posts: 81
Re: How long were you apart before reconciling?
---
Quote:
The fact that my partner was consistently remorseful. He is doing whatever he can to reassure me that he is committed.. Shows compassion and understanding when I am in pain, willing to do councelling, pays me a lot of attention, tals about his shame and regret for cheating on me. All of this helped me to decide to give him a chance
same situation I am in with my wife. If she didn't show the remorse she has then I would never have even given it a second thought. She's not blamed anyone but herself, but I also realise that I wasn't the most attentive husband in the months leading up to the affair.
Registered User
Join Date: Nov 2016
Posts: 1
Re: How long were you apart before reconciling?
---
Quote:
Well I'm just over 6 months divorced and having terrible trouble with the whole situation. I needed six months to clear the fog but ex-wife has either moved on or doesn't feel her fog has lifted. Moved out Feb and tried to open lines of communication weeks ago. Although we are now talking basically everyday it is only surface stuff and not addressing our feelings. I guess that is a start.

She keeps giving me mixed signals. I will do my best to give her space but it is the most difficult thing I have ever experienced. I try and think of other things but can not seem to break the cycle yet.

I still have strong feelings for her and I predict she is going to be really hurt soon with our seconds childs birthday and then the holidays coming up. She has no family near and my family has started considering her a friend and has expressed feelings that she will not be welcome during those traditional family times.

I guess I have to sit on the sidelines, work on me and see what happens.
We were married for 19 years and together 22.
The info you provided is great insight, I myself am in a similar situation. Your post connected with me and could use some support as well, give me a call brother, we could help each other. I have been thinking about building an alliance for all of us men/or women that are going through these difficult times. Something of a support system, Christian based where we could all help each other and also share our stories of how divorce effects the families it destroys. This is something very strong in my heart and want to help others. Anyone else who reads this feel free to call as well, let's unite and end this horrible concept of divorce that is taking our world by storm and we are accepting it. This has to be challenged by Faith,Hope,and Love.
Allen
214-886-1103
Member
Join Date: Feb 2016
Posts: 41
Re: How long were you apart before reconciling?
---
Quote:
1) How long were you apart before reconciling?

2) Is the reconciliation a success or still working on it?

3) What triggered reconciliation?
1. How long were you apart before reconciling?
It will be a year in May since she left. She rebuffed all efforts at reconciliation during the first three months and that is when I finally stopped trying. I have since pulled the 180 move. Every two to three weeks she gets terribly lonely and messages me out of the blue. Sometimes I respond. Sometimes I don't. But her messages do not deal with getting back together, except for one, when she asked if I thought if we'd still be together had her brother not died. I said "yes." Her brother's death is what sent her into the emotional tailspin to begin with, and into the arms of another man, and then, woman.
2. Is the reconciliation a success or still working on it?
If it ever happens, I'll be the first to let you know. I am no longer working on it. And I was the only one working on it. Strangely enough, however, her headlong rush into divorce came to a screeching halt late last year and she hasn't picked it back up again. I'm not sure why. I don't ask. Our current status is "separated," although she will not post that status on any social media page and continues to wear her engagement diamond and wedding ring.
3. What triggered reconciliation?
Should this ever happen, and I strongly believe it won't, it will be the passage of time. The only thing I have going for me is I am her last living link to her mother, father and brother. I know what rose brings her to tears, for example, because it was her mother's favorite and her father planted that variety of rose at every house they ever lived in together during our marriage (three in total). I know her love of big band swing music comes from her grandmother, who played her the hits of Glenn Miller and others while she was growing up. She loves to dance to big band swing. Only I know why. I know the special meals that her mother would make for her. I know what her favorite fruit is. I know she has the greenest of green thumbs because I brought it out in her.
I don't know if this will be enough to ever trigger such a thing. I no longer hold out any hope. I no longer pine for her. She will always hold a special place in my heart, but she wanted her freedom and I gave it to her.
Re: How long were you apart before reconciling?
---
Zombie thread.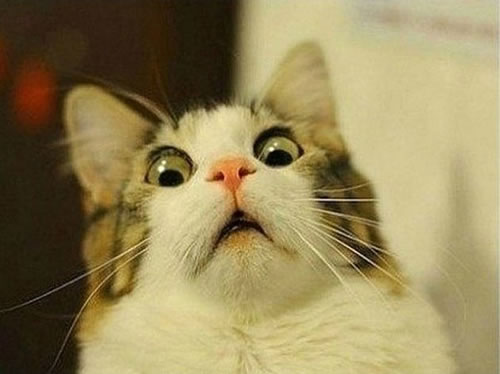 Posting Rules

You may post new threads

You may post replies

You may not post attachments

You may not edit your posts

---

HTML code is Off

---