Forum Supporter
Join Date: Nov 2013
Location: USA
Posts: 18,734
Re: The Dinner Thread
---
Quote:
Generally grill meat, does you a lot of good. The yoghurt sauce try on falafel tacos, add mint, zaatar, pomegranate syrup and seeds. The herb sauce add other types of herbs (I like using the processor, add lemon juice/vinegar and garlic now but not the oil) and red pepper and serve over grilled veg, (and if you call it chimichurri you can charge $2/plate more).

Add pesto to you chicken salad, so good.
We do not eat flesh, but really enjoy grilled vegetables. Will keep these sauces in mind for those.
Thanks for your response, Charlie. I know you have a lot of culinary experience. It is nice that you share it.
---
One of the deepest feminine pleasures is when a man stands full, present, and unreactive in the midst of his woman's emotional storms. When he stays present with her, and loves her through the layers of wildness and closure, then she feels his trustability, and she can relax. -- David Deida, The Way of the Superior Man
Re: The Dinner Thread
---
Pork chop with a pineapple mango salsa. Summery, yet they say more snow is coming.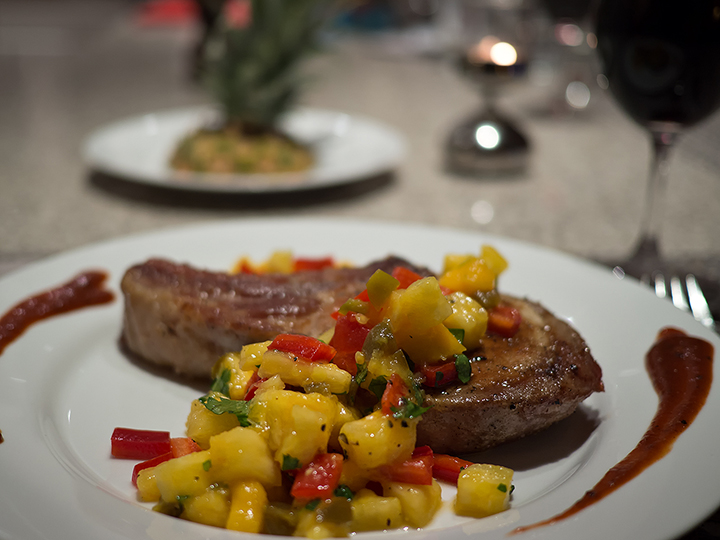 ---


Sigh, my wife gives me the speaking treatment.
Re: The Dinner Thread
---
Medley of shellfish at the Oyster Bar before seeing Regina Spektor absolutely slay Radio City.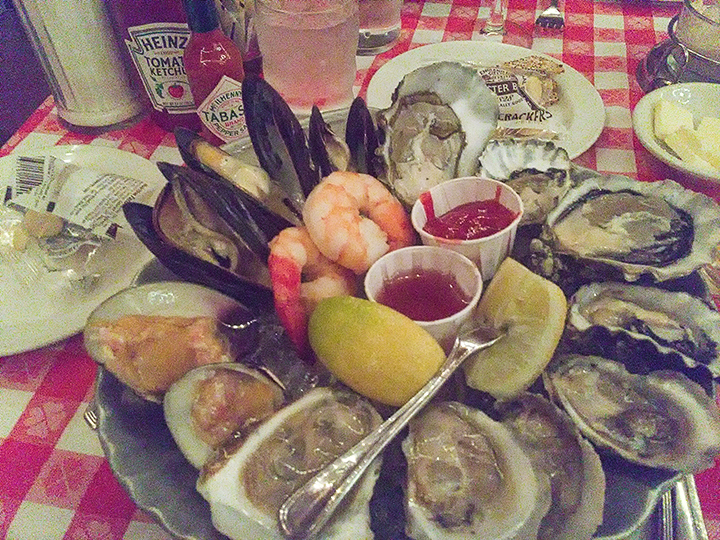 ---


Sigh, my wife gives me the speaking treatment.
Re: The Dinner Thread
---
Quote:
Vegetarian Shepherd's Pie with some crusty bread.

Comfort food on a cold day.
Yum.
Re: cold and snow coming, we stocked up yesterday. Don't won't to go shopping tomorrow afternoon and not counting on getting the store before Thursday. Stay warm, stay safe.
---


Sigh, my wife gives me the speaking treatment.
Re: The Dinner Thread
---
Tonight: Irish Lamb Stew (what else??)
I am ignoring the low carb thing for this - it has beer, potatoes, carrots and parsnips in it, although I did leave out the sugar the recipe calls for. I won't be having very much any way, it's mostly for the other people in the family.
Last night: egg bake - it's something I invented. Shredded sweet potatoes on the bottom, frozen kale and cooked sausage on top, then beat a dozen eggs with mustard and hot sauce and pour over, top with shredded cheese & bake.
Wed night we had butter chicken made by my son. It was freaking awesome.
This weekend I think we will BBQ some kebabs or some steaks or ribs. I haven't made my meal plan for the week yet.
Posting Rules

You may post new threads

You may post replies

You may not post attachments

You may not edit your posts

---

HTML code is Off

---